Our History
When Bob Lassiter and Jim Moore opened their Johnston Building offices on South Tryon Street in 1949, they were intentionally seeking a business and banking practice at a time when other firms pursued a general practice model. As a result, they located in Charlotte's uptown business and banking district, implementing a strategy toward specific practice areas that the Firm still follows today.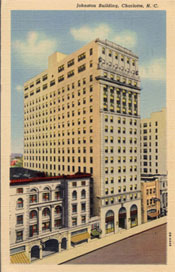 By 1955 the Firm had added Bill Van Allen and become Lassiter, Moore & Van Allen - whose roster of five lawyers made it the largest firm in Charlotte. By its 10th anniversary the number of the Firm's lawyers had swelled to ten and it had succeeded in becoming recognized as a firm with a business law focus. In 1963, Bob Lassiter left the Firm to join the management team of the Hanes Corporation. By 1975, Moore & Van Allen had slowly grown to 15 lawyers.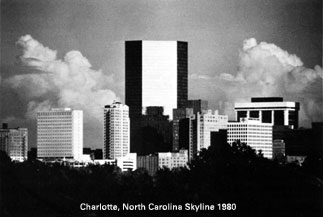 Afterwards, the Firm began a period of rapid growth, both internally and through mergers. Today, Moore & Van Allen has over 300 attorneys with a majority located in Charlotte and offices in Charlotte, North Carolina and Charleston, South Carolina. Since 2005, we have been the only Charlotte-based law firm in the national top 100 in profits per partner and have consistently ranked among top firms nationally in the number of syndicated loan transactions handled. Currently the Firm's business and corporate work is organized into more than twenty practice groups: Bankruptcy & Financial Restructuring, Closely Held Business & Tax Planning, Commercial & Technology Transactions, Corporate/M&A/Securities, Economic Development, Employee Benefits & Compensation, Employment & Labor, Energy, Environmental, Estate & Wealth Planning, Federal & International Taxation, Financial Services, Global Services, Health Care, Immigration, Intellectual Property, Litigation, Privacy & Data Security, Public Affairs and Real Estate. The legacy of the founders has been to create a firm with an emphasis on expertise and client service. We are grateful for their examples.
---
Our Founders
The Firm's founders were Robert Lassiter, Jr., James O. Moore and William K. Van Allen.
On Pearl Harbor Day, 1941, their ages were 29, 32 and 27, respectively. Chronologically, this placed all three in the ranks of what Tom Brokaw has deemed "The Greatest Generation." Did they measure up? You be the judge. Please visit some of the essays written by former MVA Of Counsel Bob King, as he reflects on Some Charlotte History, as well as his insights into our founders- Bob Lassiter, Jim Moore and Bill Van Allen.